Last Pride was a while ago, the next one still seems far away – just the right Moment for two events to fill the time between.
13.11. 18-22: Queer Pride Bar at Kukulida & Queer Pride Zine Release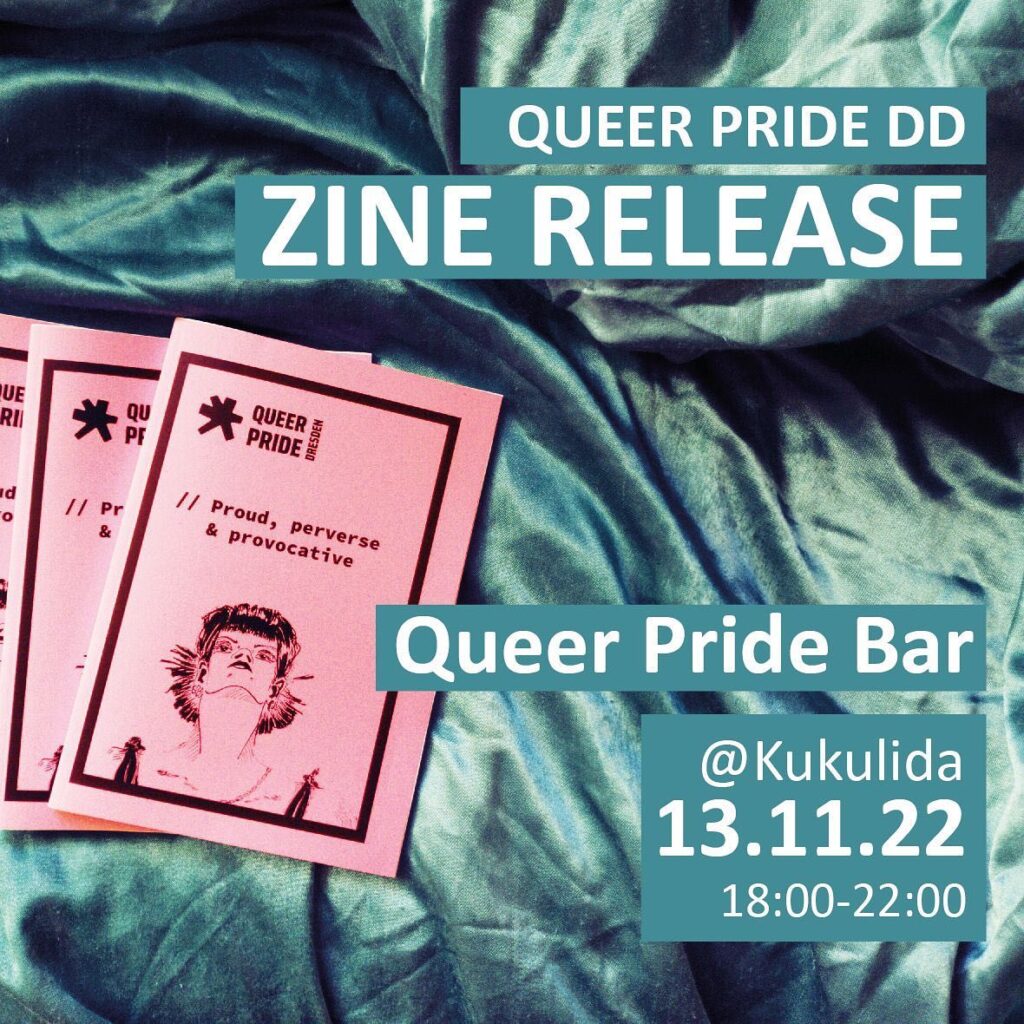 Pride is not only once a year, it's getting colder outside, and Sunday is Funday! Come by for another Queer Pride Bar Night and have a chill end of the week drink together!
We have snacks
, drinks
, a cute playlist
, and a surprise: The 1st Queer Pride DD Zine will be released!!
For Queers & Allies
Kukulida is unfortunately not barrier-free, as there are 5 steps by the entrance.
Please come tested – looking forward seeing you
14.11. 20:00: Queer Bar Night at PlatzDa! & Release of short documentary about the Pride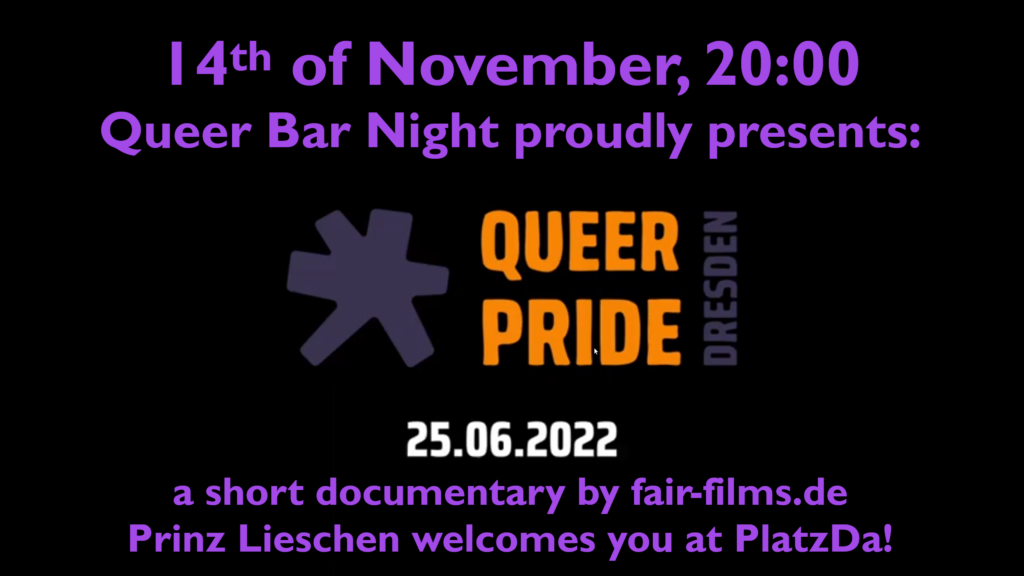 Just one day later, there ist Queer Bar Night again at PlatzDa! (Wernerstraße 21)
And there will be a premiere: Prinz Lieschen cordially invites you to celebrate the release of a short documentary about Queer Pride Dresden.
The film takes us back to the summer and shows many impressions of the pride as well as interviews in which the idea of Queer Pride Dresden is expressed.
The film is in german with English subtitles.